YOUR PORTAL TO THE MULTIVERSE
Core is an endless arcade of thousands of free games to play and worlds to explore designed by a global community of developers. Play thousands of Unreal-powered games in every genre imaginable, or create, share, and earn from your own!
EXPLORE A VARIETY OF WORLDS
CHOOSE YOUR STYLE AND PLAY WITH FRIENDS
Mix and match a variety of characters to find your unique style. Save your favorites along with your favorite mounts and emotes that are interchangeable within games.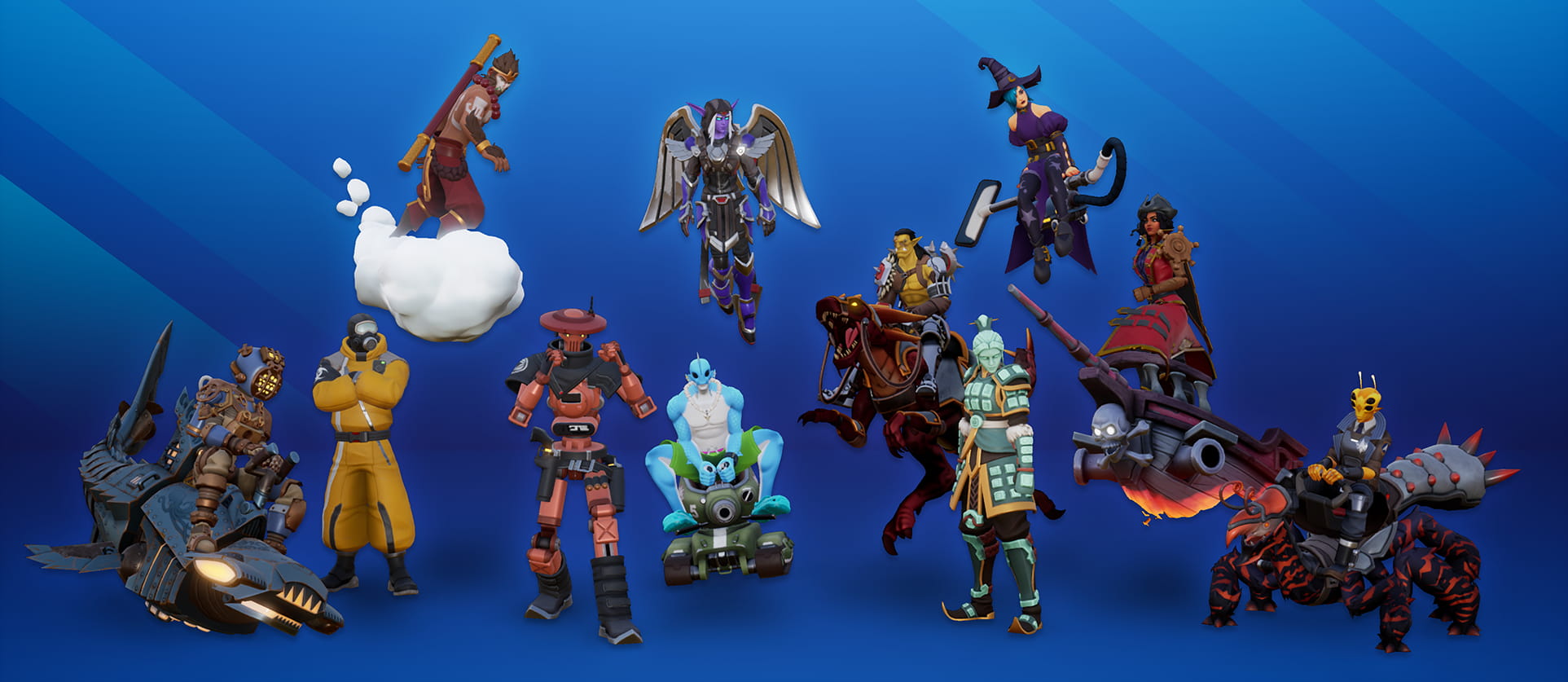 STAKE YOUR CLAIM IN THE MULTIVERSE
Hang out in a massive social space of connected worlds. Feast at a castle banquet, swim in zero gravity at an orbiting space station, or visit a virtual theme park. Stake your claim, build your own home world, and connect to others.
CREATE, PUBLISH, & EARN
Want to make your own game? Core makes it possible by giving beginners and pros alike the power of Unreal in an accessible interface. You have access to hundreds of free, high-quality music, sound, and art assets, and built-in 3D modeling and terrain-sculpting tools. One-button publishing makes it easy to share your game, find players, and potentially earn money.