SEASON IX: TYRANNYSTAND AGAINST CHAOS IN SEASON IX: TYRANNY, AVAILABLE NOW!Liberate the Borderlands from a ruthless tyrant!PLAY FOR FREEREAD MORESEASON IXBATTLE PASSIncredible rewards await you on your journey to greatness!PLAY FOR FREEREAD MORESEASON IX: TYRANNYSTAND AGAINST CHAOS IN SEASON IX: TYRANNY, AVAILABLE NOW!Liberate the Borderlands from a ruthless tyrant!PLAY FOR FREEREAD MORESEASON IXBATTLE PASSIncredible rewards await you on your journey to greatness!PLAY FOR FREEREAD MORE
LATEST NEWS
PROMOTIONSUNLOCK PRIZES IN THE WAR CHEST ROYALE!→COMMUNITYCOMMUNITY SPOTLIGHT: VOLKIE→GENERALICONIC UNITS SPOTLIGHT: SERFS→
HOT NEWS
EVENTS & HIGHLIGHTS
EVENTSFIND OUT WHAT'S HAPPENING IN-GAME!TWITCHWATCH STREAMS FROM THE COMMUNITY TEAM!TWITTERFOLLOW CONQUEROR'S BLADE!DISCORDJOIN THE COMMUNITY!CONTENT CREATOR PROGRAMGROW YOUR CHANNEL AND EARN REVENUE!MY.GAMES MARKETAVAILABILITY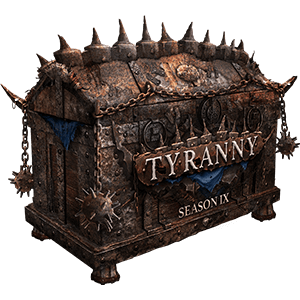 Season IX Battle Pass€9.99BUYCOLLECTOR'S PACKSPrepare for battle with exclusive Hero Attire and epic items.
MEDIA
SCREENSHOTS
CONCEPT ART
VIDEO
SUBSCRIBE NOW
Sign up today to receive the latest Conqueror's Blade news, updates, behind-the-scenes content, exclusive offers, and more via email.
Please register or sign inSIGN INREGISTER
PLAY FREE NOW
New frontiers call to you, warlord. Arm yourself, steel your nerves, and prepare to venture into the world of Conqueror's Blade.PLAY FOR FREEREDEEM CODESYSTEM REQUIREMENTSMEDIANEWSHOMESUPPORT


16+
©2021 Booming Technology (Hangzhou) Co., Ltd. Published by My.com B.V. under the MY.GAMES brand. All rights reserved.
All trademarks are the property of their respective owners.TERMS OF USE–PRIVACY POLICY–EULA
© 2023 Khan Gamers 2022. All registered games and trademark belong to their respective owners and brands. Any and all publications here are purely for promotional and community commerce development